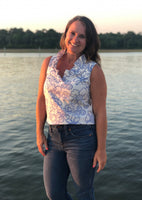 Welcome to Parrish Lane! My name is Tara Parrish. I am the mother of two amazing monkeys, wife to a really good guy & boss lady of PL!
Parrish Lane was created to bring beautiful, comfortable & affordable styles straight to you!
I love carrying unique clothing brands, accessories & gifts. Several which are created by other small businesses!
Thank you all so much for your support & friendship!
Hugs,
Tara